2017 Cricket Goodwill Tour
Population: 286,000
Our Bajan Ambassadors, Desmond Haynes, Tino Best, Hayley Matthews, Kycia Knight and Kyshona Knight attended many schools during our presentations giving students got the chance to meet their heroes! And we were thrilled to have Gordon Greenidge present Children's Cricket Charity goodwill at The Gordon Greenidge Public School.
In total, 15 Primary, 5 Secondary and 8 Special Needs Units received cricket equipment donations!
Variety Barbados was our synergistic charity partner on this distribution tour.
We were greatly assisted by Dareece Dyall from Access R Us Services, Barbados.
Eagle Hall Primary School – Barbados
Our 2017 Barbados cricket goodwill tour began with a presentation to Eagle Hall Primary School PE coach and students at the Children's Cricket Charity press conference at the famous Kensington Oval. We followed up support of Eagle Hall Primary visiting the school again the following week to deliver additional junior cricket kit for their special needs unit with our Ambassadors, Tino Best, Kycia Knight and Kyshona Knight. 
Springer Girls Secondary School, Barbados
Thursday November 23 2017
Fun afternoon with students and teenagers presented with cricket kit by our Children's Cricket Charity, Barbados and West Indies cricketer, Hayley Matthews.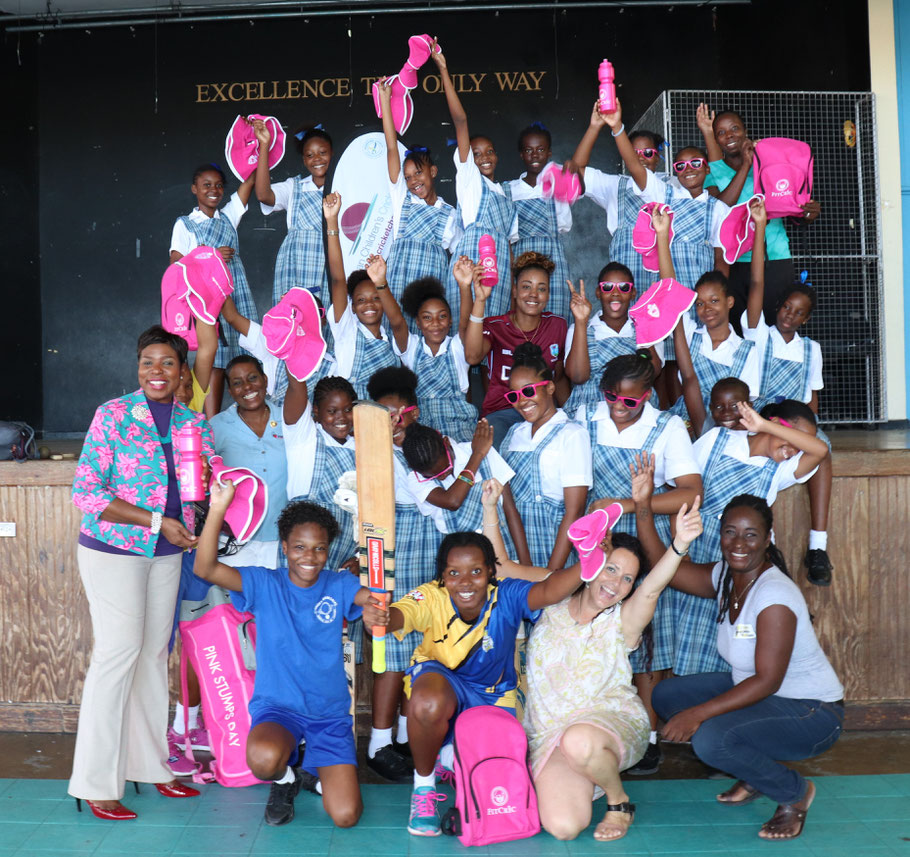 St Lawrence Primary School, Barbados
Thursday November 23 2017
Heartwarming moments with truly gorgeous children. We were almost tackled to the ground in a spontaneous scrum of cuddles! Special thanks to Donnah Russell from Variety Barbados, Dareece Dyall from AccessRUsServices and our Ambassador, Hayley Matthews.  
St. George Secondary School, Barbados
Friday November 24 2017
A privilege meeting students and Principal Dennis Browne where we filmed this video clip with enormous thanks to JPHP Studios, Barbados.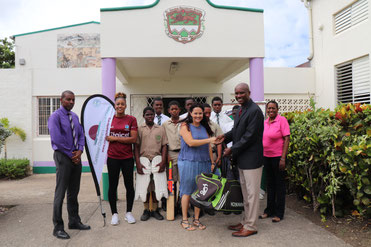 St. Georges Primary School, Barbados
Our distribution continued on to St. George Primary School where we were greeted by lovely children delighted to receive cricket gear to play with! 
Ellerton Special Needs Unit, Ellerton Primary School, Barbados
Junior cricket gear was gifted to eight special needs units across Barbados including the lovely children at Ellerton Primary!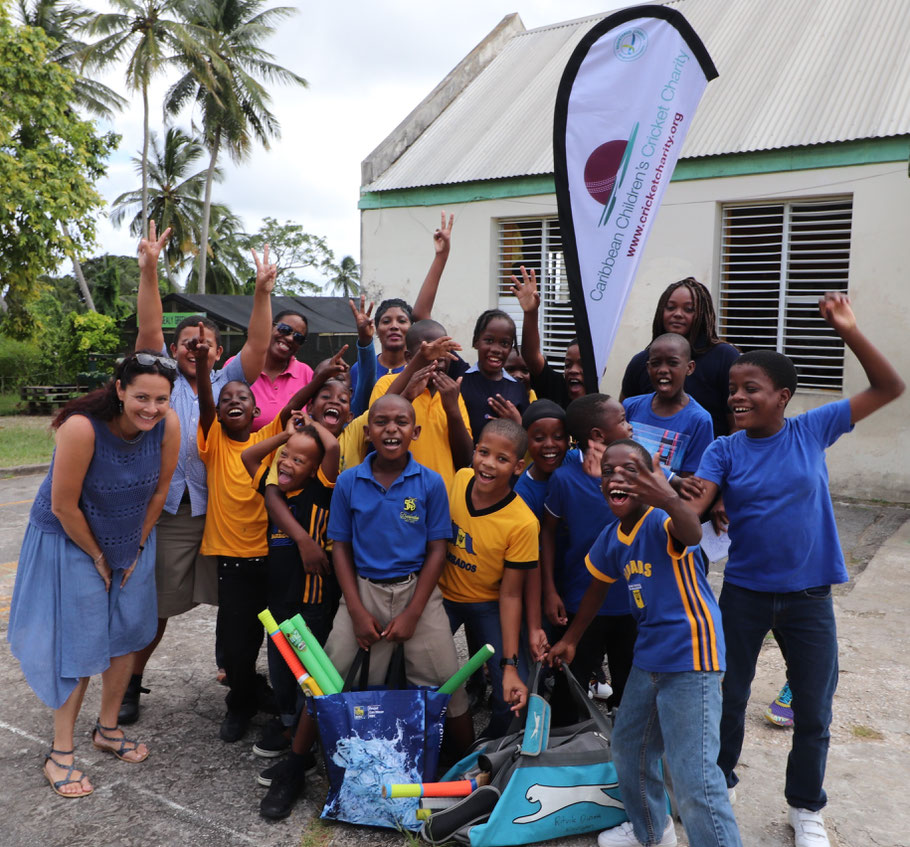 St. Luke's Brighton Primary School, Barbados
Friday November 24 2017
At our final school for the day, the children were so excited by our gift of cricket goodwill, they began an impromptu game of cricket in the playground! 
Luther Thorne Memorial Primary School
Monday November 27 2017
Incredible morning with gorgeous children receiving cricket kit and Sydney Thunder uniforms kindly donated by one of our synergistic partners, the Thunder Foundation.  
More Information